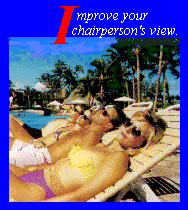 Increase sales, gain market share and travel
with your best clients to exotic destinations.

Incentive Management Inc. will provide a complete
management system for your incentive program.

Current Programs

Our Goals (We make it easy for you!)

Preplanning & Promotional Services

Incentive Program Features & Inclusions

References (A Must See! Our programs really work!)

Destination Information (Sample Westin Maui)

General Cost Considerations

E-Mail (Get a FREE complete information packet today!)

IMI Home Page


For more information call (800) 581-2292
Or you can send mail to:

D

o a little snorkeling. Send flowers to their stateroom. Take a jog around the deck. Ride a gondola to a tropical restaurant. Swim with the dolphins.

Take a nap on the beach. Find chocolates on the pillow. Do a dip in the pool. Play roulette. Crack open a lobster. Laugh. Throw a private party on the Ocean Verandah.

Watch the sun go down behind the palm trees. Celebrate with a sunset luau. Sail a hid den beach. Make a champagne toast. Shop for pearls. Take some goofy photos. Play golf all day. Go whale watching.
---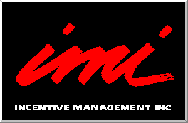 Incentive Management Inc.
3555 E. Douglas
Wichita, KS 67218
Phone (800) 581-2292 or (316) 685-4343
Fax (316) 685-0689

---
Last modified: 09/01/04
All rights reserved.